Well well well, if it isn't Ms. Absentee-Blogger.
[Yeahyeah, wearing those overused 3D-glasses-with-lens-popped-out. But I like them! Thanks, Eugene (:]
Apologies!! I feel like I have not updated in such a long time and it makes me soo sad!! =( I have missed posting dearly. School definitely ruins my fun. I basically put everything on the back burner when school starts, as is evidenced on getting behind on 1) Kpop news 2) fashion blogs 3) Lookbook.nu/Chictopia. Argh!!!! There are not enough hours in the day.
However, I did not put fashion news on the back burner! As is evidenced by my winning two lovely pink pencils from the Art Institute of Dallas because I answered some questions in a quiz correctly when a guest speaker came to talk to our fashion design class. Namely, I was the only person so far in the day [I have 5th period] to know that Christian Siriano is collabing with Payless for some more affordable Egyptian-style shoes and handbags [which I must get my hands on]. Okay, sorry, I just wanted to brag.
Anyways, here are some things I promised.
First, the TOMS shoes I decorated for my teacher during the summer. I've seen her wearing them a few times and it makes me happy anytime someone wears something I've made! (: [Sorry, picture quality is kind of crap because they're all blurry.]
Before.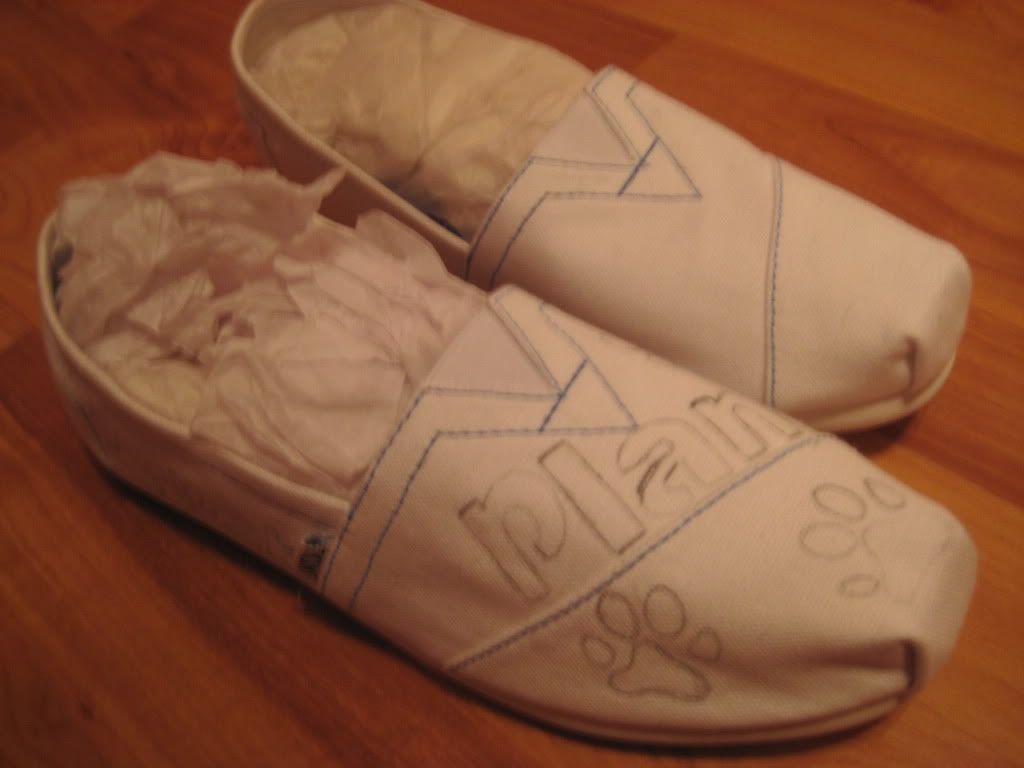 Halfway through.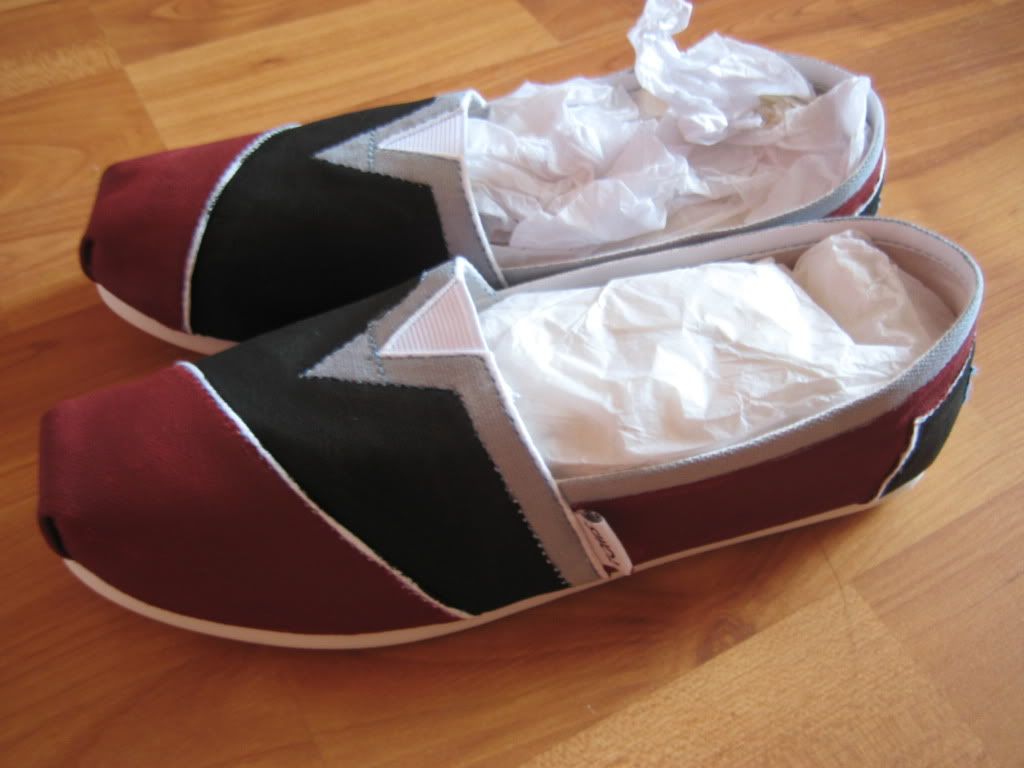 Finished product.
Secondly, this is a random collage I made one night. It took me 2 hours and it broke my heart every time I had to cut out a picture when I liked what was on the back side of the page as well. It acts as inspiration to me now.
Also, we reached 200 members in our Facebook group and 2000 page views! The guys' clothing post will come.... soon?? I don't know, I'm doing my best!!
Here's my entry into the Chictopia+Forever21 "Back to School" Contest. Elaine and I really want to win because the prize is a $250 giftcard to Forever21 but I don't know what our chances are. We'll see!
Candies Short-Sleeved Pinstriped Blazer = Kohl's ??
Floral T-shirt = H&M $10?
Gray shorts = F21 $12?
Black floral lace leggings = F21 gift
Red Converse high-tops = gift

Also, expect another entry VERY soon. (: And I am superly excited to see the collections from NYFW. Can't wait to see what's in store for Spring 2010.
Phew, that was a long entry. Okay, that's it for now.
PS: Look, Chictopia has an article about the Anna Sui for Target line that Elaine covered a little while ago. Check it out here.