On Monday, I got the free top that I won from Forever 21's Twitter Tuesday contest in the mail. It looks a lot better in person and when I'm wearing it than it does in the picture. Oh yeah, beware -- I'm forced to show some belly in the next few pictures.

H81 Floral Crop Top = Forever 21 FREE
Brown Shorts = Forever 21 $12
Formal Shortalls = Urban Outfitters $30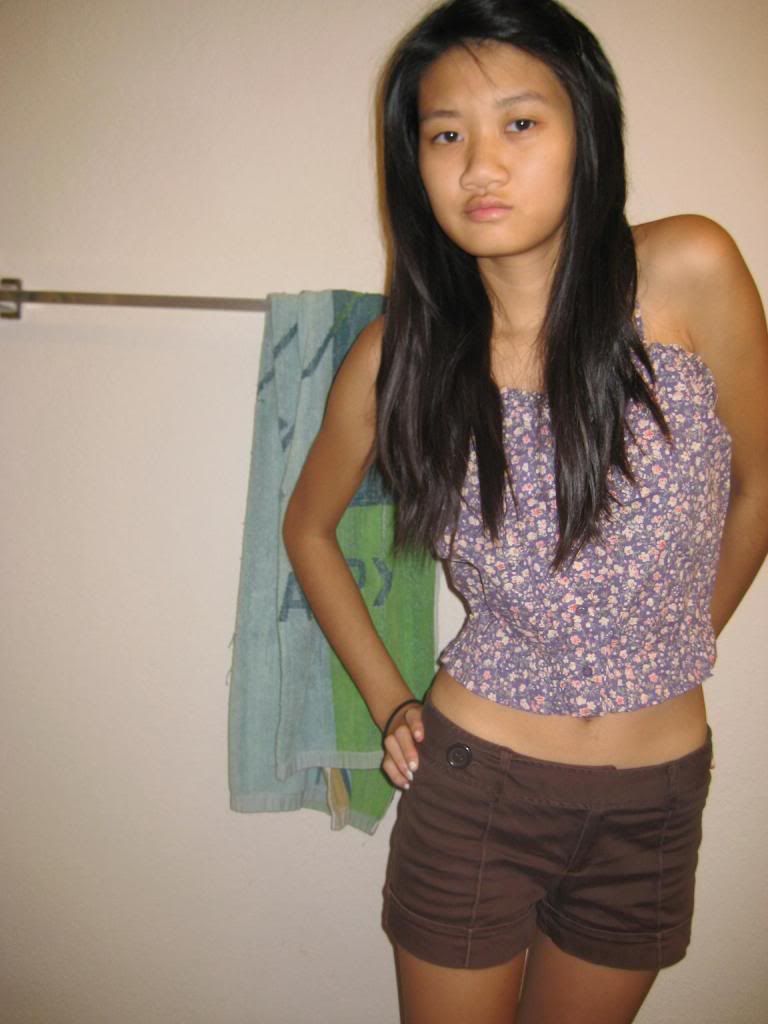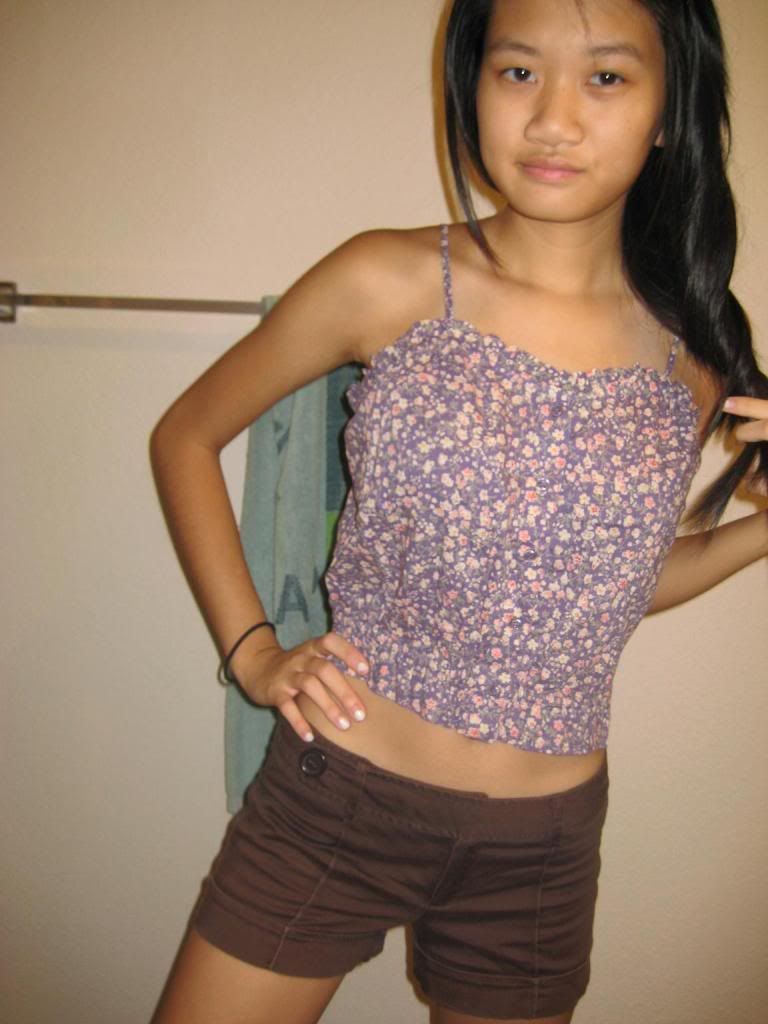 Decided to use my red walls as a backdrop for the next few pictures. One of the main reasons why I chose red for my walls
[other than it being my favorite color]
was because I knew it would look great for picture backgrounds. However, I have failed to utilize them at all so finally figured I would!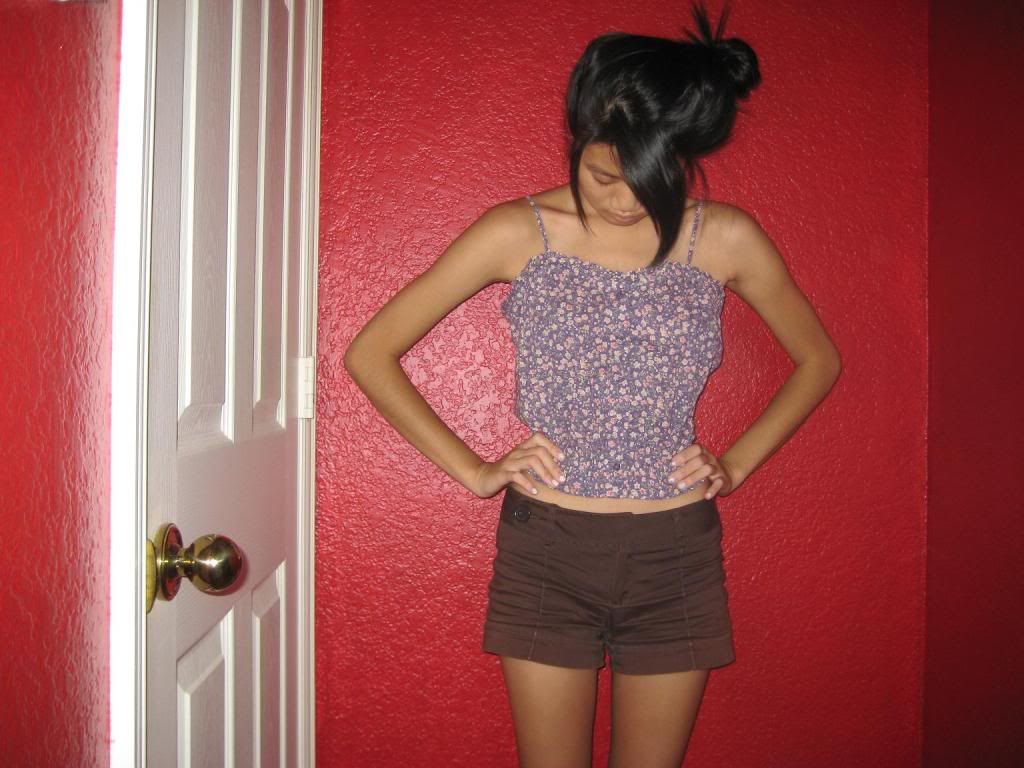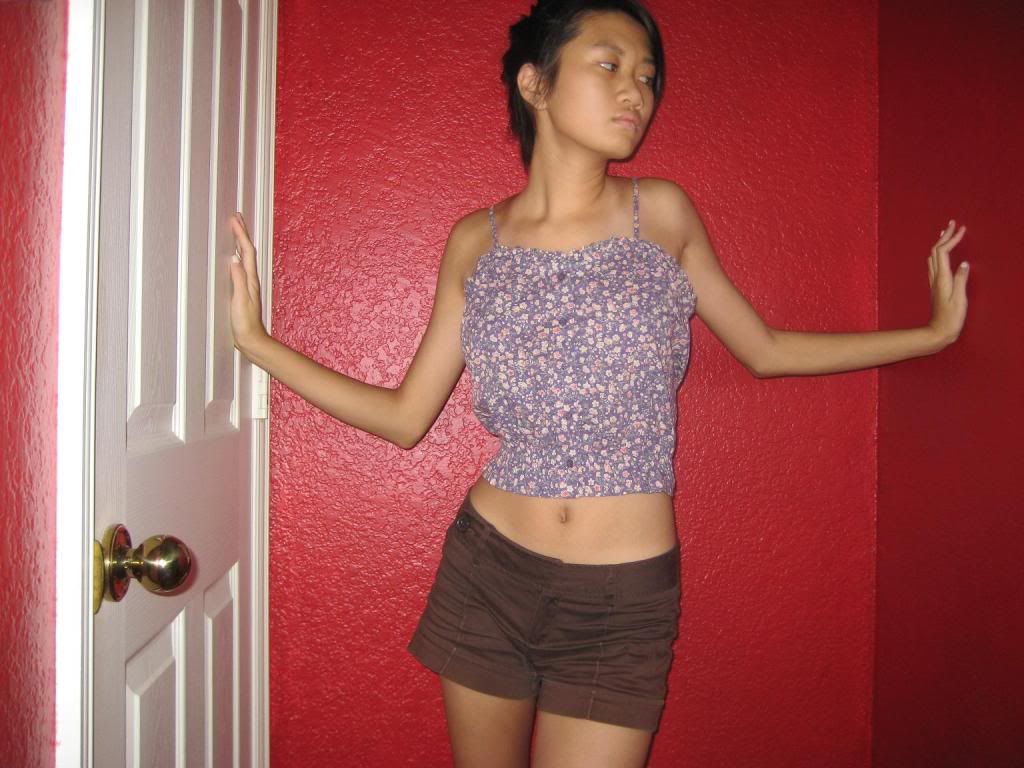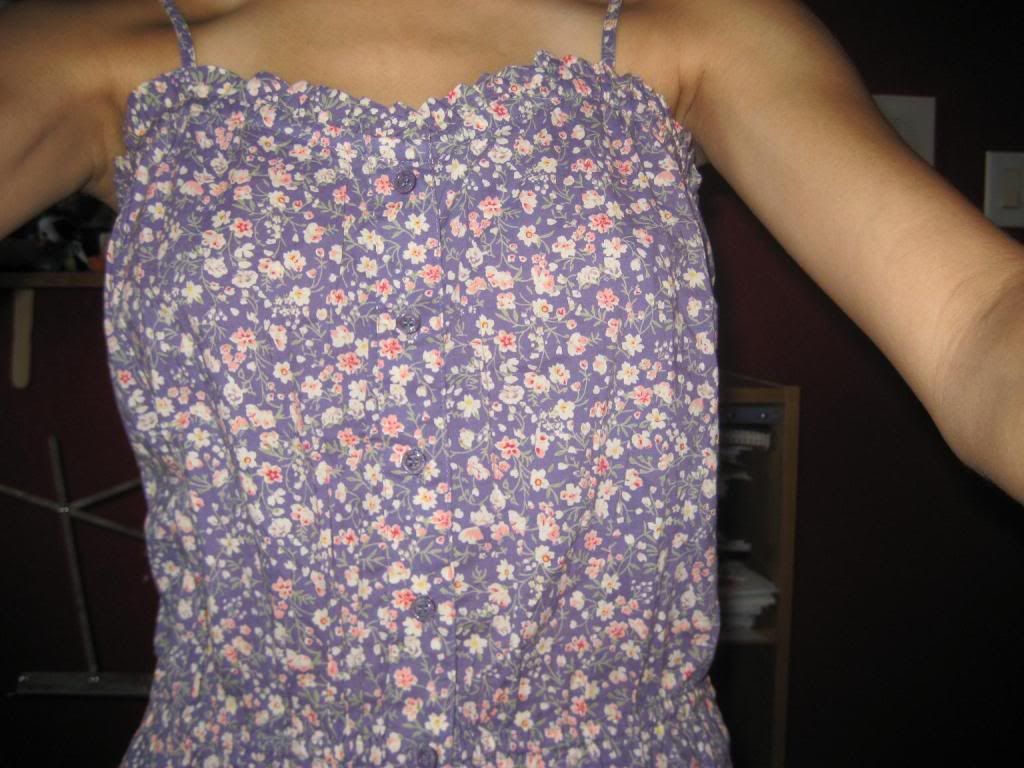 This is how I would wear it out when it would be necessary to be a bit more modest.
Sigh, I need to learn how to look happier in pictures. For now, you get the half-glare, serious look.
Also, the reason I haven't been posting too often recently is because I have been reading tons of blogs, with topics ranging from fashion and art to just cutesy DIY things, and been trying to pick up some tips for better blogging. Have also been majorly inspired for everything else in life. Too bad there is not enough time in the world to do everything that I want to do!! =(